1. Nanomid Player
Available for Samsung Smart TV series 2014 and later, Nanomid Player lets you manage all of your playlists where you can type on a keyboard or just paste the long m3u URLs. It's the most complete and reliable (but expensive) player for Samsung.
Features:
– Stream any media format and playlist (m3u, m3u8…) up to 4K (UltraHD) – Multiple playlists management from web interface
– Fast channel zapping and full TV remote support
– Enhanced internal search engine
– EPG TV guide support
– No log policy
Cons:
14 days trial then 9.99€ lifetime, but we think they are completely worthy considering the higher user experience the app provides. So, it's not really a Cons. You judge!
2. OTTPlayer
OTTPlayer is a service that allows you to collect all your IP-TV in one playlist. It allows to use your custom playlists on all your devices.
Features:
– Use the playlist from the most formats: m3u, xspf, asx, pls – Parental control
Cons: – Auto EPG supported only for russian channels.
– Some users reported random app crash and poor support
3. Smart IPTV
SipTV is an IPTV player with EPG (Electronic Program Guide) that gives you easy access to the IPTV channels that you want. However, as already mentioned on their official website, SipTV does not contain channels, so you will have to add your own via an IPTV service subscription.
Features: – The app supports all kinds of Samsung TV from F / H / J / K / M / Q series TVs
Cons: – Samsung continues to remove and replace the app over the years, so installing the app may require a bit of work – Smart TVs and supported devices can be activated after a one-time fee of 5.49 EUR for each TV/device.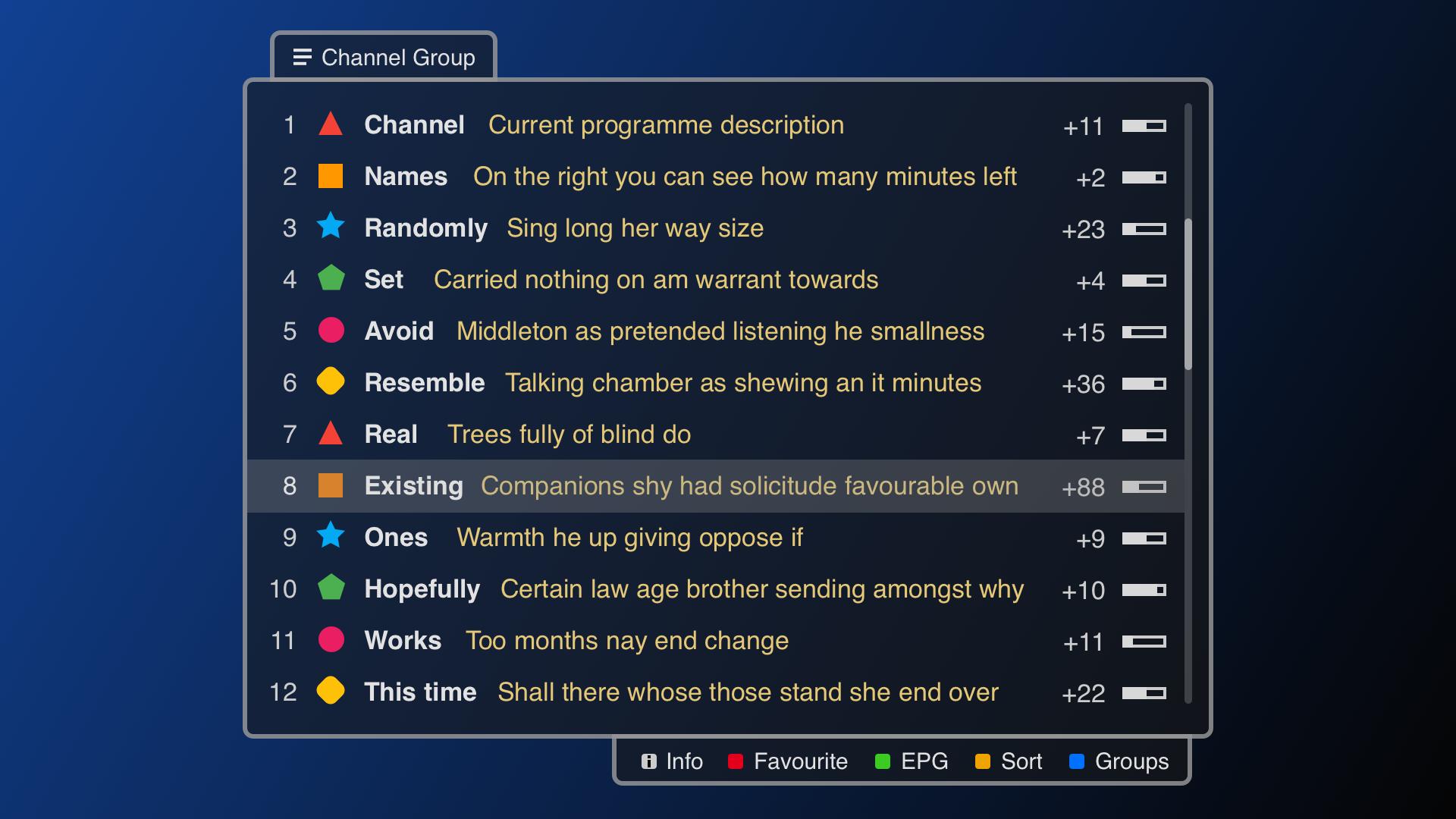 4. SS IPTV
Free multi-purpose player for playing video in local network or through internet. The app is integrated with services of hundreds of IPTV-operators. User's own playlists are also supported.
Features: – Using playlist of the most widespread formats: m3u, xspf, asx, pls – Parental controls
Cons: – Some users reported frequently instability issues